Company Logo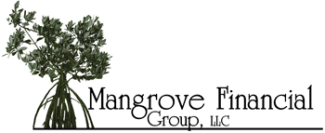 Email
jmartin@mangrovefinancialgroup.com
Disclaimer
Securities and Investment Advice offered through G.A. Repple & Company, A Registered Broker/Dealer & Investment Advisor, and Member FINRA & SIPC Supervisory Office 101 Normandy Road, Suite 101, Casselberry, Florida 32707 phone (407) 339-9090.  Form Client Relationship Summary and other disclosures may be viewed at https://www.garepple.com/disclosures/.
Mangrove Financial Group may only conduct business with residents of states and/or jurisdictions for which they are properly registered. Please note that not all of the investments and services mentioned are available in every state [and/or through every advisor listed]
9952 Gandy Blvd. North
St. Petersburg, FL 33702
United States
Company Description
We are dedicated to providing investment management and strategic wealth planning that is right for you. Simply put, we strive to be our client's trusted advisor.